Compact Hybrid Power Train For Motorcycles & Lightweight Sports Cars – IDP12 Competition
Meteor Power submitted an expression of interest and an outline proposal for the Innovate UK funded IDP12 competition in late October. The proposal was based on the compact hybrid power train project for motorcycles & lightweight sports cars although the potential customer base extends far beyond this in to mainstream automotive, off highway and marine applications.
The scope of the IDP12 funding process is to support innovations in key strategic technologies as defined by the UK auto industry. The project submitted by Meteor Power and project partners addresses all four of the main IDP12 'hot' technologies, i.e. lightweight vehicle & powertrain structures, electric machines & power electronics, internal combustion engines and energy storage & management (see below).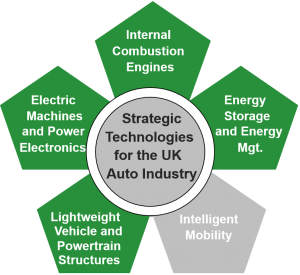 In November Meteor Power was one of twenty nine applications invited to apply for the second stage of the competition and duly submitted a more comprehensive application in mid-December. This application included a more detailed application form, comprehensive finance forms for each of the project partners along with several appendices giving additional information on the potential market, innovations and goals, intellectual property, project development plans, project partners and subcontractors, etc.
An unfortunate technical glitch led to one of the appendices becoming corrupted in the upload process, resulting in the loss of formatting on a number of headings and tables plus the loss of a key exploitation plan, curiously the only landscape page in the whole document. Sadly the problem was only noticed on downloading the submitted version after the deadline which proved incredibly frustrating as the exploitation plan was a natural extension of the one submitted for a project under the IDP11 programme in 2014 and can be read clearly in the appendix prior to being transmitted to the central server.
Westfield Sports Cars (Project Partner) – The competition required the involvement of a vehicle manufacturer to ensure real world automotive requirements were addressed in the project application. Meteor Power were delighted to have Westfield involved in the project as not only could they advise on their requirements from a four wheel point of view they could also offer support and advice in vehicle manufacturing and regulatory type approval. More importantly, the project would deliver a a fully Euro 6 compliant and tested sports car using the new hybrid power train for direct comparison with their existing Euro 6 compliant models.
Mahle Powertrain (Subcontractor) – Mahle are involved to offer two key services, firstly to advise on 'design for manufacturing' and related quality processes, such as ISO/TS 16949, i.e. ensure nothing we do early on will prevent issues later on once volumes increase and we 'productionise' the building of the petrol engines and power electronics, and secondly, to manufacture and machine the key engine components to the required specifications.
Meteor Power have the engine design capability in house, supplemented by Bath University, so Mahle Powertrain are involved as a subcontractor with a view to supporting the project through this stage but with a longer term goal that the project partners will learn enough to be able to go it alone without Mahle on future projects.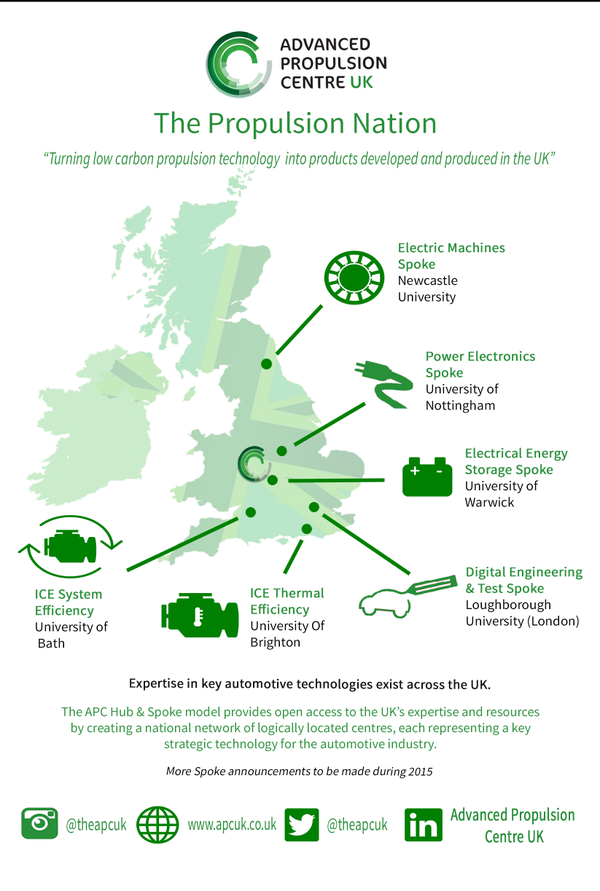 Meteor Power has adopted best of breed approach and selected project partners and subcontractors from a number of Advanced Propulsion Centre (APC) 'spokes'. Of the six spokes announced so far the project includes the 'Internal Combustion Engine System Efficiency' spoke in the form of University of Bath as a key partner plus the 'Electric Machines' spoke at University of Newcastle and the 'Electrical Energy Storage' spoke at University of Warwick as subcontractors. Meteor Power also has a good working relationship with University of Nottingham who make up the 'Power Electronics' spoke should additional support be required.
Bath University (Project Partner) – As a key project partner Bath University will undertake much of the internal combustion engine modelling for the project. Drawing on their experience with the Jaguar Land Rover led Ultraboost project, amongst others, Professor Chris Brace and his colleagues are perfectly placed to support this downsizing hybrid power train project.
Newcastle University (Subcontractor) – Newcastle University are involved as a subcontractor, partly due to the very focused nature of their involvement to support the design and testing of the generators for the project, but also to allow a degree of flexibility for scheduling and risk reduction purposes, i.e. like Mahle Powertrain, they are not on the critical path for the project and, should scheduling or other resourcing issues arise, could be replaced if required.
Warwick University (Subcontractor) – Meteor Power have worked with Warwick University on a number of battery related projects due to their experience and facilities for battery testings. In 2015 Warwick University allocated an intern to work on a Meteor Power project to model the energy requirements for an electric motorcycle. All parties anticipate a similar relationship with future interns working on the battery testing for the hybrid power train project with the actual modelling scheduled to be done in house at Meteor Power.
Nottingham University (Additional Resource) – Whilst not directly involved in the project at this stage Meteor Power has a good relationship with Nottingham University with Mike Edwards (Meteor Power's CEO) and Professor Pat Wheeler (from the University) being members of the technical panel for the MotoE European Electric Motorcycle Racing Series. Should additional resources or skills be required during the project the university is ideally places to be able to offer additional support.